Andreescu Completes Miami Open Semifinal Lineup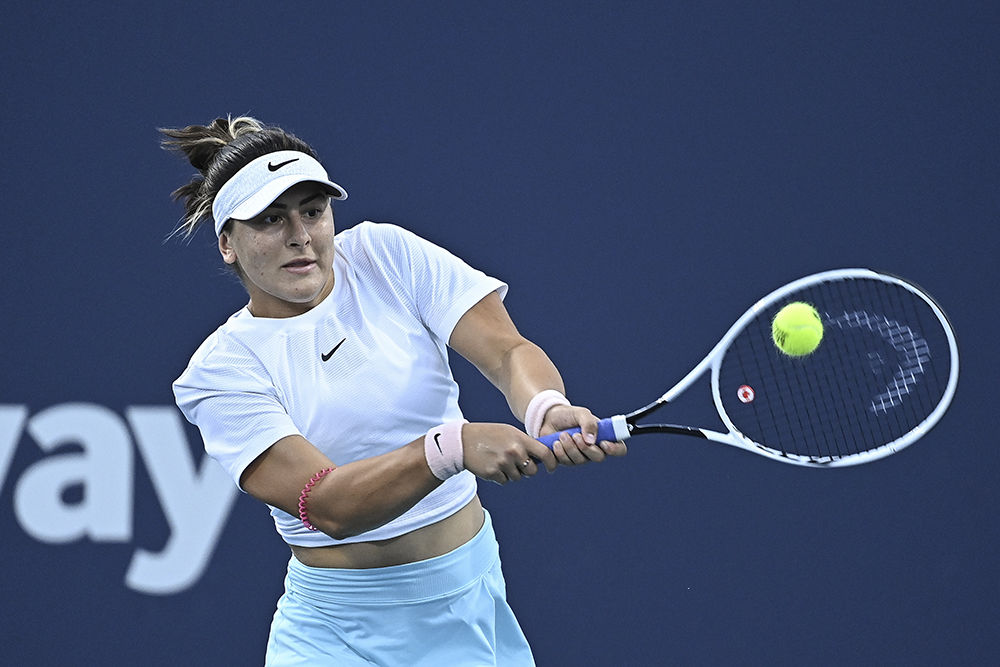 By Daniel Perissé
Bianca Andreescu was the last player to clinch a spot in the Miami Open presented by Itaú Women's Singles semifinals. This Wednesday, March 31st, she defeated Spaniard Sara Sorribes Tormo in a three-setter, 6-4, 3-6, 6-3.
"I'm super proud of how I handled it tonight because it wasn't easy. She's a really tough player. I'm sure we're going to be seeing more of her," she said.
Like in previous matches, the young Canadian had to overcome an adverse situation during the match. It all started when Sorribes Tormo opened a 3-0 lead. However, she was able to get a series of breaks and clinch the opening set.
The Spaniard leveled the match by winning the second set and started strong the third, but got her serve broken by Andreescu in the third, fifth and ninth games to lose in two hours and 35 minutes.
"For me, the main thing today was fighting harder than her. I say that a lot, but I know that she is an incredible fighter, so that was the main goal and I did that."
The World No. 9, who is playing in American soil for the first time since lifting her first Grand Slam crown at the 2019 US Open, had an impressive 42 winners.
Her next opponent is Greece's Maria Sakkari, another "fighter" on court.
"I'm sure she's very confident, and I have watched her play many, many times so I kind of know what to expect, but obviously it's different once I step out there. I'm just going to have to adjust with what I know now and what I am going to see on the court. But I know it's going to be a battle, and I'm really looking forward to it."
The clash between Andreescu and Sakkari, which decides one of the Miami Open Women's Singles finalists, will close the Grandstand slate this Thursday, April 1st and is scheduled to start not before 8:30 p.m. at Hard Rock Stadium.