Azarenka Sets 4th Round Clash Against Barty in Miami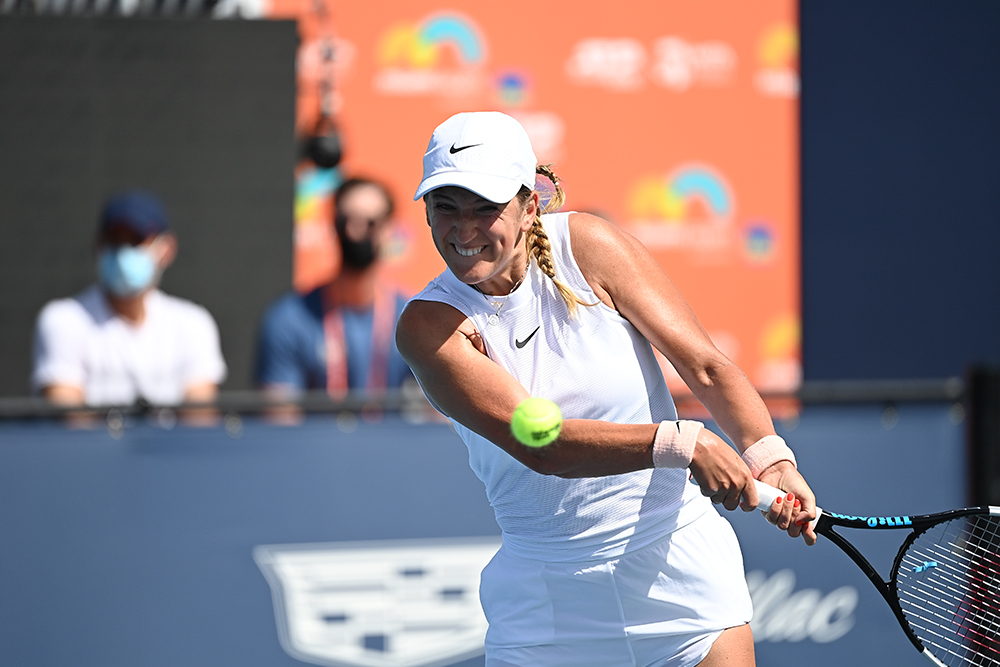 By Daniel Perissé
Two-time Grand Slam winner Victoria Azarenka and World No. 1 Ashleigh Barty won their respective matches this Saturday, March 27th, and will play for a spot in the quarterfinals at the Miami Open presented by Itaú.
After struggling to win her first match in the Magic City, Barty had a solid performance against Jelena Ostapenko 6-3, 6-2. The Australian began opening a 4-1 advantage due to many unforced errors of the Latvian and clinched the first set 6-3. In the second set, Ostapenko had a break and led 2-0, but Barty came back to finish the match on Grandstand in over an hour.
"I think today felt like I was a lot sharper and switched on and ready to go from the very first point. I give myself another opportunity to try and do that again in another match in a couple days' time", affirmed the No. 1 seed.
Barty is defending her World No. 1 ranking this week. If she is in the semifinals, Naomi Osaka would have to win the title to take the Australian's spot in the rankings. In case she loses before, the Japanese player just needs to reach the final.
In the third match on Grandstand, Azarenka beat Angelique Kerber 7-5, 6-2 in a clash between former World No. 1 players. The Belarusian came from 4-1 down in the first set to win 7-5 and was more solid in the second, clinching the result in one hour and 31 minutes.
Azarenka and Barty have split two singles meetings in two sets. While the two-time Grand Slam winner won the match in Tokyo in 2018, the Australian had a victory representing Australia at the Billie Jean King Cup.
"She has a lot of variety. She has pretty much every single shot there is. She's, you know, going to be a great match. I don't know when was the last time we actually played against each other. So it's going to be a great match. I'm really looking forward to playing against her", said Azarenka.