Family Food Truck Provides Stephens Extra Sauce At Miami Open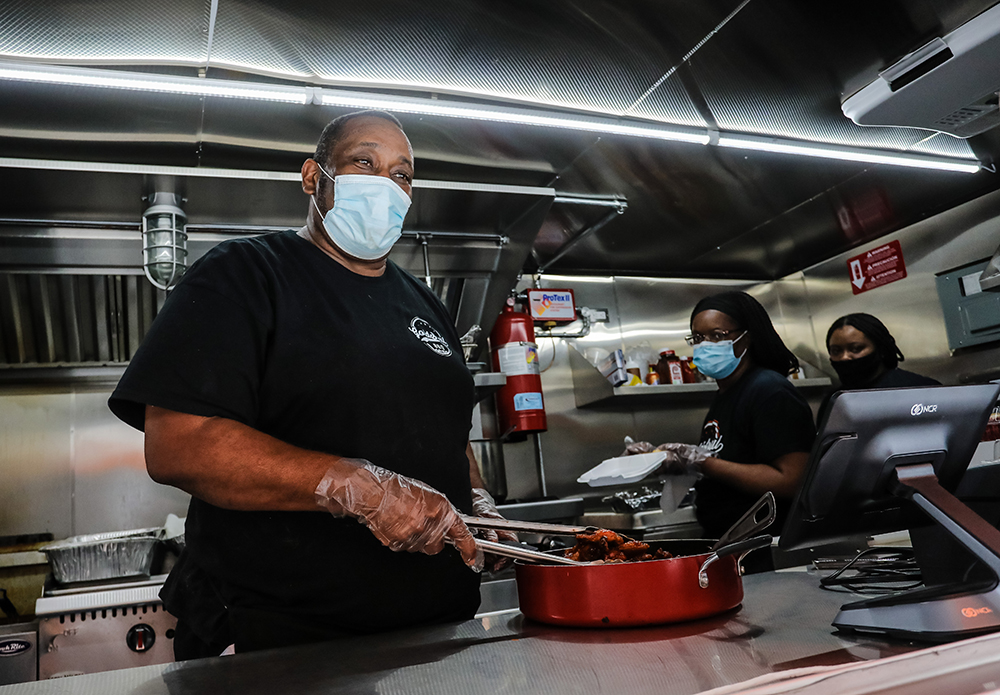 By Daniel Perissé
Sloane Stephens feels at home playing the Miami Open presented by Itaú. She was born in the city of Plantation, FL – 26 miles from Hard Rock Stadium – and was a champion in the Magic City in 2018, one year after winning the US Open. However, her participation in 2021 will taste even better: the food truck Gold Soul, owned by her uncle Willie Goldsby, will provide catering for the players this week.
"It's been very exciting", says Goldsby, who started the business in November 2020 and is ready to serve between 150 and 200 people for the next five days, including his niece. "I have a great relationship with her, she is very competitive, but humble and genuine."
He also remembered two of Stephens' major titles: the 2017 US Open and the 2018 Miami Open. "Seeing her win a Grand Slam was great. I think I was more excited than she was", he explained. "And in Miami she represented her family, it was awesome. I had people from all over the neighborhood calling me."
Established in Lauderhill, FL, the Gold Soul food truck menu includes healthy options such as baked salmon and grilled chicken, and sides like potato salad, cornbread and mac n' cheese. But he's been getting some special requests.
"The BBQ Ribs are very popular", Goldsby exclaimed about his food truck's signature dish. When asked if he would give an "extra portion" of food to qualifier Oceane Dodin, her niece's opponent tonight, he was quick: "Absolutely, I would load her up!" On the other hand, he would not be so generous if Sloane advances to the second round.  "I would cook her anything. Of course, it depends if she is playing tomorrow again. If that is the case, so she would go with the salmon."