Hurkacz Overcomes Tsitsipas to Reach First Masters 1000 Semifinal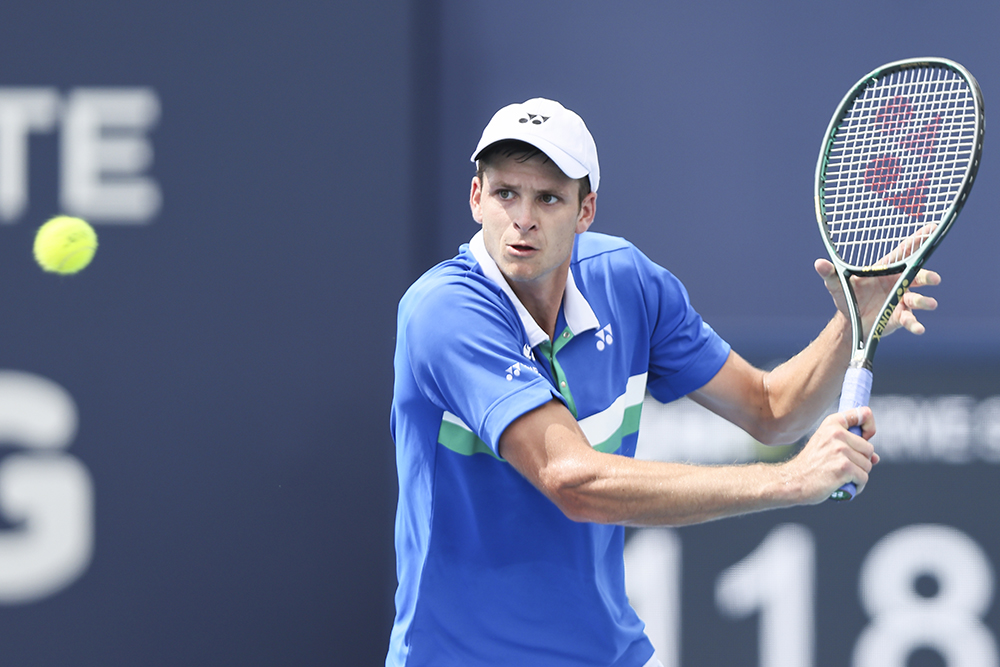 By Daniel Perissé
Hubert Hurkacz reached his first Masters-level semifinal after a comeback victory over Stefanos Tsitsipas 2-6, 6-3, 6-4 in the Miami Open presented by Itaú Men's Singles quarterfinals.
With the result, the Polish also extends his winning streak playing in Florida to 8-0. Earlier this year, he won the Delray Beach Open.
Until today, Tsitsipas had a 6-1 lead in the head-to-head series and that advantage was very clear after the first set: the Greek broke his rival's serve in the first and seventh games to open a lead.
In the second set, with 2-0 and 15-40 in the third game, the Greek missed two break points. After that, Hurkacz came back from that deficit and broke Tsitsipas in the following game. With 17 winners, he leveled the match.
"I believed in myself that if I will start making those shots, I'm going forward, I can, like, stay competitive in the set and fight to come back. So, I think that positivity was crucial for it."
In the third set, Hurkacz built a 3-2 advantage after breaking the Greek's serve again. This was key for the Polish to prevail and seal the win with a 136-mile ace.
"Nothing to say. I didn't have trouble. I was feeling quite well today. I think I played unbelievable tennis until that point, going for a double break like nothing could stop me. And then suddenly that one shot changed the whole psychology of the match," explained Tsitsipas.
The Polish's next opponent will be Russian Andrey Rublev or Bradenton's Sebastian Korda. If the American wins, it will be a rematch of the Delray Beach Open final.
"I think that's my like so far one of the best results. Obviously I like winning titles, it's nice because you win the tournament. But like the results, winning a couple of really close matches in a row, that's really big for me".