Sinner Holds Off Bautista Agut to Reach Miami Open Final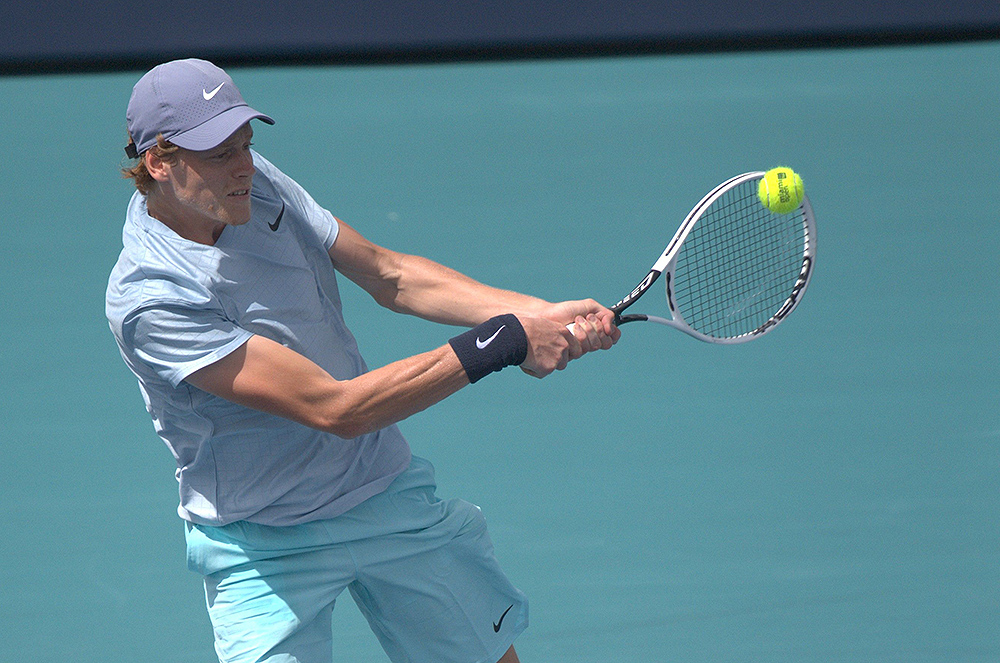 By Daniel Perissé
A powerful, fearless Jannik Sinner advanced to the Men's Singles final at the 2021 Miami Open presented by Itaú after a thrilling three-setter against Spaniard Roberto Bautista Agut 5-7, 6-4, 6-4.
This the Italian's first Masters 1000 final of his career and the first in the Magic City. So far this season, the 19-year-old won the title at the Melbourne 1 tournament, the second of his career.
Facing the most experienced player among the semifinalists, at 32 years old, Sinner had to be patient. Bautista Agut began breaking the Italian's serve and the 19-year-old had two break points in the following game, but the Spaniard opened a 2-0 lead.
In the sixth game, Sinner returned the break and the score was 3-3. However, Bautista Agut took advantage of the Italian's many unforced errors in the 11th game to take a 6-5 lead. Then he served to win the set in 52 minutes.
The Spaniard kept the same rhythm in the beginning of the second set. In the seventh game, Sinner was down three break points and held serve. That was enough motivation for him to come back, breaking Bautista Agut later at 5-4 and then holding his serve to level the match.
Although Bautista Agut broke one of the Italian's serves 0-40 to lead 2-1 in the third set, Sinner demonstrated the power of his groundstrokes to break again the Spaniard in the tenth game to clinch the result. He ended with 37 winners and five aces.
"Here I felt well from the beginning of the week on court. You know, I think obviously it's a great result here, but, you know, first I have one more match in front of me. The other thing is that it doesn't mean anything. I mean, obviously it's very nice to be part of this final, to play a final, to play for a win, but, you know, it's all about — I just try to improve every day," said the Italian, who is the fourth teenager to reach the final in Miami.
Sinner's rival comes from the match between Andrey Rublev and Hubert Hurkacz. The Russian and the Polish will play later today, at 7 p.m., on Grandstand.