Sinner Still a Winner, Reaches Semifinals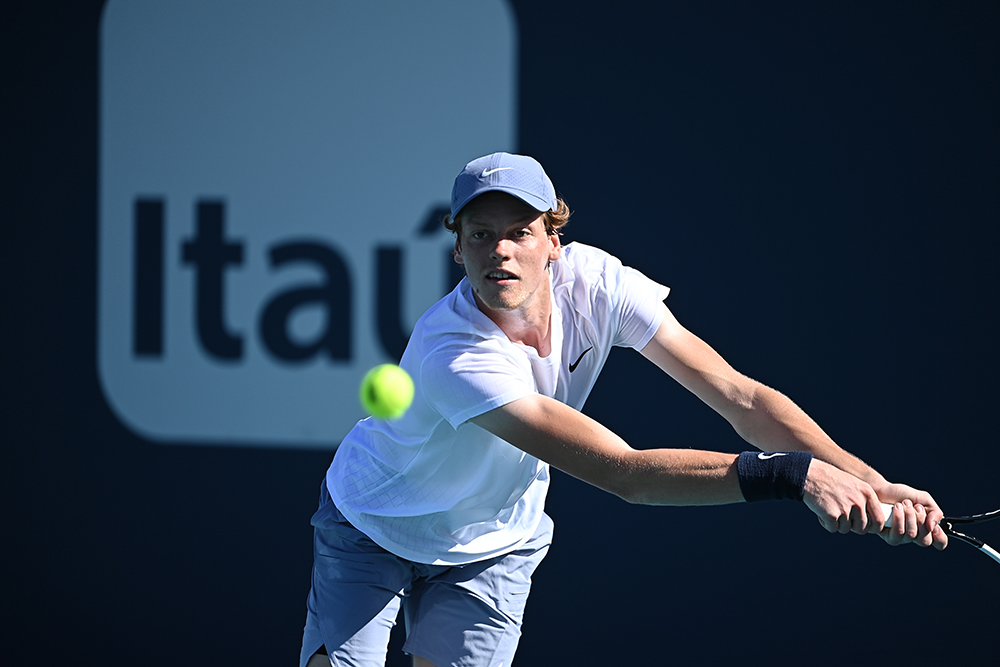 By Daniel Perissé
Italian Jannik Sinner clinched a spot at the Miami Open presented by Itaú Men's Singles semifinals after defeating Alexander Bublik 7-6(5), 6-4 in one hour and 41 minutes.
In the first set, the 19-year-old was down 5-3, but ended up winning a tie-breaker against the No. 32 seed, 7-5, in 57 minutes.
During the second set, the Italian needed to overcome a 3-0 disadvantage to win 6-4. Sinner had 36 winners during the match.
After falling to Sinner again this season (the first time was in Dubai), Bublik said that he was "not human."
"He's not. That's a fact. You know, I asked him if he's a human or not, because for me, it's very surprising that the guy at his age have this mental toughness that, you know, many, many other players don't have," said the player from Kazakhstan, who also called him "a robot" a couple of times during the match.
"I do it in a very sincere way because he's really, really a great player."
In fact, this has been a breakthrough year for Sinner: a couple of months after winning his second career title in Melbourne, he reaches a Masters 1000 quarterfinal for the first time with only three tournaments played at this level.
"Yeah, for me, the most important thing is to stay there every point, trying your best every match and every practice session. And then something is coming for sure," affirmed the 19-year-old.
Next for the Italian is Russia's Daniil Medvedev or Spaniard Roberto Bautista Agut. Is his dream run in the Magic City coming to an end?
"Obviously, I'm very happy being in the semifinal, but, you know, after tomorrow I have a tough match once more. It's not easy, for sure. Saying "best week" I think is difficult. If somebody asks me what has been your best week, it's tough to answer. We will see at the end of the week. Then we see."