Coco Gauff and Novak Djokovic Win 2023 U.S. Open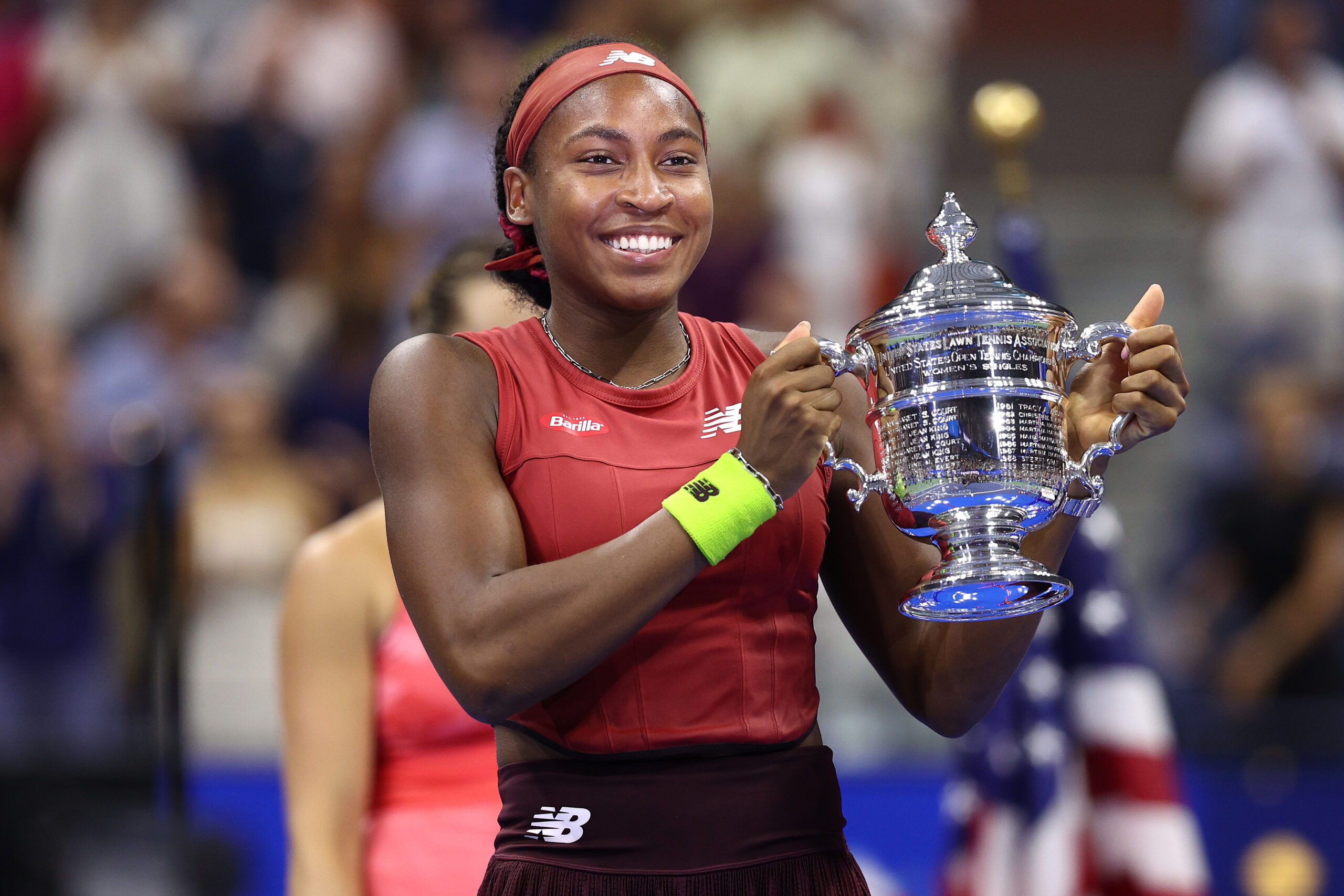 (Photo by Elsa/Getty Images)
The capacity crowd at Arther Ashe Stadium roared as Coco Gauff and Novak Djokovic walked off the courts as respective title winners at the U.S. Open in New York.
At 19 years old, Gauff became the youngest American Grand Slam champion since Serena Williams in 1999. Guaff is now the third teenager to win a U.S. Open Women's Final and fourth ever teenager to win a Grand Slam.
Guaff's victory came by defeating Aryna Sabalenka in three sets with 2-6-6 to win the U.S. Open. Gauff is now ranked the No. 1 women's tennis player in the world.
When asked what advice she would give to her younger self Gauff said "As a kid, you have so many dreams. You know, as you get older sometimes it can fiddle away. I would tell her don't lose that dream."
Gauff didn't give up on her dream and trained hard for this moment, sharing, "When I was a kid, I just thought about winning tournaments. The dreams never came with the people in the stands and autographs. It was just, like, the trophy."
Gauff, a Florida native, joined nine other tennis players from the Sunshine State at the U.S. Open including Ben Shelton, Sloane Stephens, and more.
During the Men's Finals, Novak Djokovic defeated Daniil Medvedev with a score of 6-3-, 7-6, 6,3 to take home his 24th Grand Slam Singles title. Djokovic's record-setting milestone marked the first time a player has won 24 Grand Slams in the Open era, which dates back to 1968. Djokovic has now won one third of the majors he has played in, with 24 titles in 72 major appearances, and has eclipsed Serena Williams by one major singles title (23).
At 36 years old, Djokovic is currently ranked the No. 1 player in men's tennis, taking the lead over Carlos Alcaraz.
"I never imagined that I would be here standing with you talking about 24 Slams. I never thought that would be the reality," said the second-seeded Serbian player, who became the tournament's oldest male champion in the Open era.
"To make history in this sport is just something truly remarkable and special, obviously, in every possible way, in every possible meaning of the word," Djokovic said following his victory at Arther Ashe stadium. "It's hard to describe the words."
After his U.S. Open victory, Djokovic paid tribute to Kobe Bryant by switching to a custom shirt that read 'Mamba Forever' with the No. 24 inscribed on the back, representing one of two numbers Bryant wore during his Hall of Fame career.
"Kobe was a close friend. We chatted a lot about the winner's mentality when I was struggling with injury and trying to make my comeback, work my way back to the top of the game," Djokovic said. "He was one of the people that I relied on the most."
The conclusion of the 2023 U.S. Open rounds out another Grand Slam as players look ahead to the remaining tours.