College Stars Rise in Women's Qualifying First Round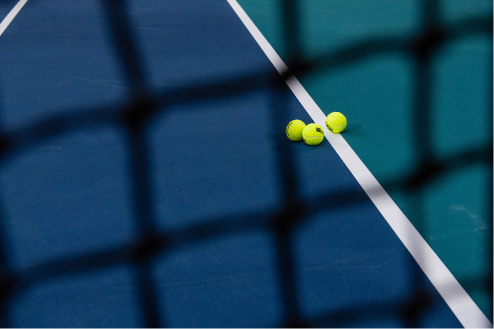 Peyton Stearns and Emma Navarro are the last Americans left in the draw
by Daniel Perisse
Miami Gardens, FL (March 19, 2023) – And there were only two: between the seven American players that started the day in the 2023 Miami Open Women's Qualifying First Round, only College standouts Peyton Stearns and Emma Navarro have won and still stand a chance to get a spot into the main draw.
Winner of the 2022 NCAA Division I Women's Singles National Championship for Texas, Stearns stunned No. 17 Rebecca Peterson, from Sweden, 6-2 6-4. The 21-year-old Cincinnati native needed 1 hour and 30 minutes to beat the Swedish, who has reached a career-high ranking of No. 43 in 2019 and won two WTA-Tour titles.
Stearns, who majored in Applied Movement Science at the University of Texas, now plays against 22-year-old Varvara Gracheva, the No. 1 seed, for a spot into the Miami Open main draw. Gracheva has a career-high WTA ranking of 59, achieved in July 2022.
On her turn, Navarro – who won the same NCAA Singles Division I title as Stearns but in 2021 – survived a two-hour, three-setter against Spaniard Cristina Bucsa, No. 7 seed in the qualifying, 2-6, 6-3, 6-4. The Arts & Sciences student at University of Virginia needed two hours to secure the win. Also 21 years old, she now plays against Anna Karolina Schmiedlova, from Slovakia.
Schmiedlova was ranked No. 26 in the WTA back in 2015, and has three tour titles on her tally – Bogota (2018), Katowice and Bucharest (both in 2015).
Stearns and Navarro are scheduled to play the fourth and third matches at the Grandstand this Monday, respectively.
Elsewhere, German Laura Siegemund, who won the Miami Open doubles title last year with Vera Zvonareva, advanced to the second and final qualifying round after defeating No.11 seed Diana Shnaider 6-4, 7-6(4). Siegemund arrived straight from Indian Wells, where she played the doubles final yesterday with Brazilian Beatriz Haddad Maia – they lost to Barbora Krejcikova and Katerina Siniakova.
On the other hand, Zvonareva ended up being defeated by 21-year-old German Eva Lys, 6-4 6-1. Another past top ten player to lose was Italian Sara Errani – the former top 5 fell against Great Britain's Jodie Burrage, 6-1 6-3.
All the 12 Women's Qualifying second round matches will be played tomorrow, March 20, starting at 11:00, only on Grandstand and Courts 5 and 7. Main Draw first-round play starts on March 21. You can find all Sunday results here, and the draws here.
Download the order of play for tomorrow and get your tickets here.