Experience Matters: Veterans Battle for Miami Open Men's Doubles Title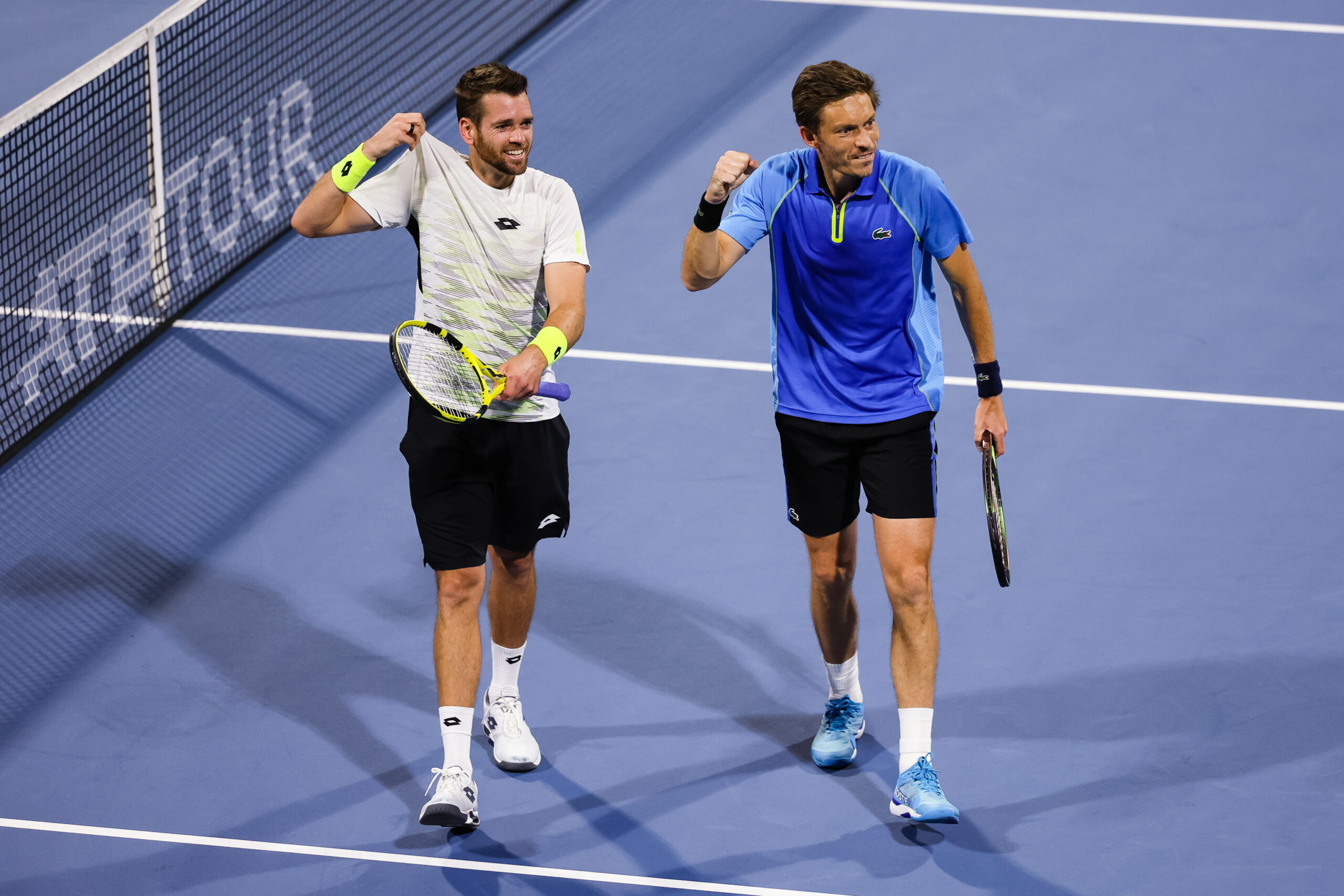 With players aged from 31 to 41, winning teams will fight for the trophy  
by Daniel Perisse
Miami Gardens, FL (March 30, 2023) – The familiar proverb "old is gold" may sound odd when linked to tennis, but it definitely sums up what will be the men's doubles final at the 2023 Miami Open: a battle between experienced players, which include former Grand Slam and Masters 1000 champions, in search for the title in the Magic City.
American Austin Krajicek is the youngest of the crew, with 32 years old. Next to him will be Nicolas Mahut, a 41-year-old Frenchman who has already won all the Grand Slam tournaments in doubles at least once, besides Masters 1000 titles – including the Miami Open, in 2016 – and many other ATP tournaments with different partners.
Despite their age, this is the first tournament playing together, and the chemistry has worked since the beginning. Croatian Ivan Dodig, Krajicek's usual partner, was hurt and had to pull out from Indian Wells and Miami, which made the American contact Mahut.
"Things kind of just worked out with Nico, he was playing in Acapulco and Phoenix and decided to come. I've known him for quite some time, I have a ton of respect for everything he has done in his career and it's pretty cool to share the court with him. This week we got to play, we had good chemistry from the start and we're just trying to make it better and it has been good so far," said the Tampa, Fla. native.
Their opponents will be Mexico's Santiago Gonzalez and another Frenchman, Edouard Roger-Vasselin. They come from defeating in the quarterfinals the World No. 1 team of Netherlands' Wesley Koolhof and British Neal Skupski, a payback to their defeat against the same rival in the Indian Wells semifinal.
So far in 2023, Gonzalez and Roger-Vasselin have won the title in Marseille. Combined, the team is 79 years old – the Mexican is 40, and the Frenchman is 39. Between them, they have 43 men's doubles titles.
"For me, it's my second Masters 1000 final so I'm feeling great. I'm here in Miami with all the Mexican and Latin fans out there, so it's great to be here and to be in the final. We're going to enjoy it, try our best, try to win and hopefully it goes our way and we win the title, said Gonzalez, who lost the 2022 Indian Wells Masters 1000 title also partnering with the Frenchman.
For Roger-Vasselin, bringing the title home after five weeks traveling to play tournaments would be a great way to celebrate the frequent support he has from his family:
"Every day I'm talking to my kids and I say, 'Yeah I'm going to try to win the tournaments and bring the trophy back home', so I've got good support from home. I know they're going to watch the final tomorrow because there is no school on Saturday, so they're going to watch and support me. It gives me a lot of energy and I can't wait to come back home and hopefully with the trophy," he commented.
The men's doubles final is scheduled for tomorrow, April 1, at 12:30 p.m. at the Stadium court.