Former Grand Slam Champions Open Stadium Schedule in Miami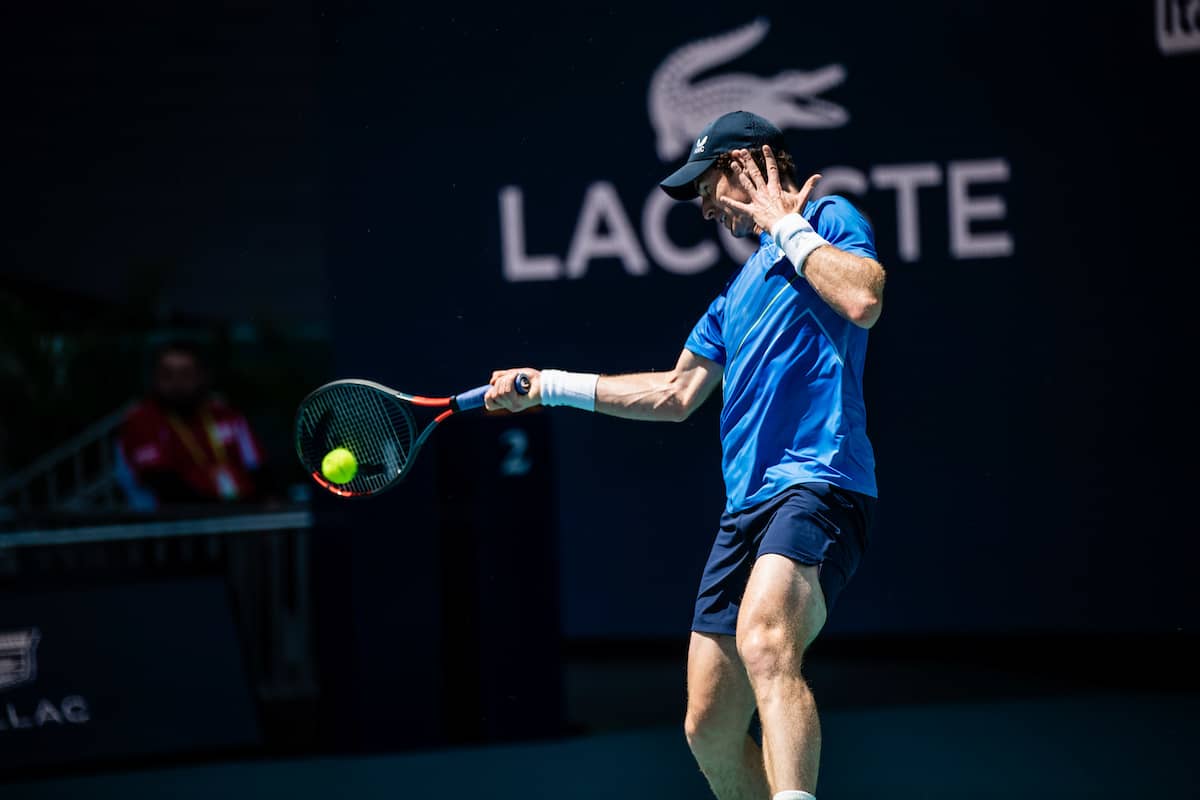 All-American evening session includes past Miami Open winners Isner, Stephens
by Daniel Perisse
Miami Gardens, FL (March 21, 2023) – Four former Grand Slam winners will be on court tomorrow, March 22, for the first Stadium matches of the 2023 Miami Open presented by Itaú, including Andy Murray, Bianca Andreescu and Emma Raducanu, while Sloane Stephens will be one of the highlights of the evening session, featuring only American players.
At 12 p.m., Andreescu will challenge Raducanu in a US Open champions first-round clash: the Canadian won at Flushing Meadows in 2019, while the British lifted the trophy back in 2021.
These two players have faced off only once, last year in Rome, and Andreescu had a 6-2 2-1 lead before Raducanu retired. Whoever comes out of this match will play in the second round No. 7 seed Maria Sakkari, who comes from a semifinal run in Indian Wells.
Later, Murray takes on Serbia's Dusan Lajovic. A three-time Grand Slam champion – won the US Open in 2012, and Wimbledon in 2013 and 2016 -, the British also has two Miami Open titles on his tally (2009 and 2013), having played four finals.
The 35-year-old player is a possible rival for Carlos Alcaraz in the third round and the Spaniard spoke highly of the British.
"Murray is a magnificent player, he is considered part of the Big 4 and it is wonderful to see him play, learn with him. Right now, what he has been doing after the operation he went through to see him playing so well truth is he is an inspiration to everyone, including me. It is great to have him on the tour and be able to learn from him," said the World No. 1 during Media Day at the Hard Rock Stadium.
The evening session begins with Plantation, Fla. native Sloane Stephens, who won the US Open in 2017 and the Miami Open in 2018, taking on Charleston resident Shelby Rogers. This will be the first time they face each other in a WTA-Tour tournament.
Whoever wins will play in the second round No. 2 seed and 2023 Australian Open winner Aryna Sabalenka, who just lost the Indian Wells final. She is 17-2 this season.
The last match of the day in the Stadium will feature John Isner, 2018 Miami Open singles winner and runner-up in 2019, when the tournament was played at the Hard Rock Stadium for the first time, against Wild Card Emilio Nava, from Woodland Hills, Calif.
At 35 years old and ranked at No. 46, Isner has never played 21-year-old Nava, World No.182.
Not before 2 p.m. on Grandstand, 2020 Australian Open champion Sofia Kenin, a Pembroke Pines, Fla resident, takes on Australian qualifier Storm Hunter.
You can follow all the men's and women's first-round results and the draws here.
Download the order of play for tomorrow and get your tickets here.