Full List of Wild Card Entries Announced For 2023 Miami Open Presented by Itaú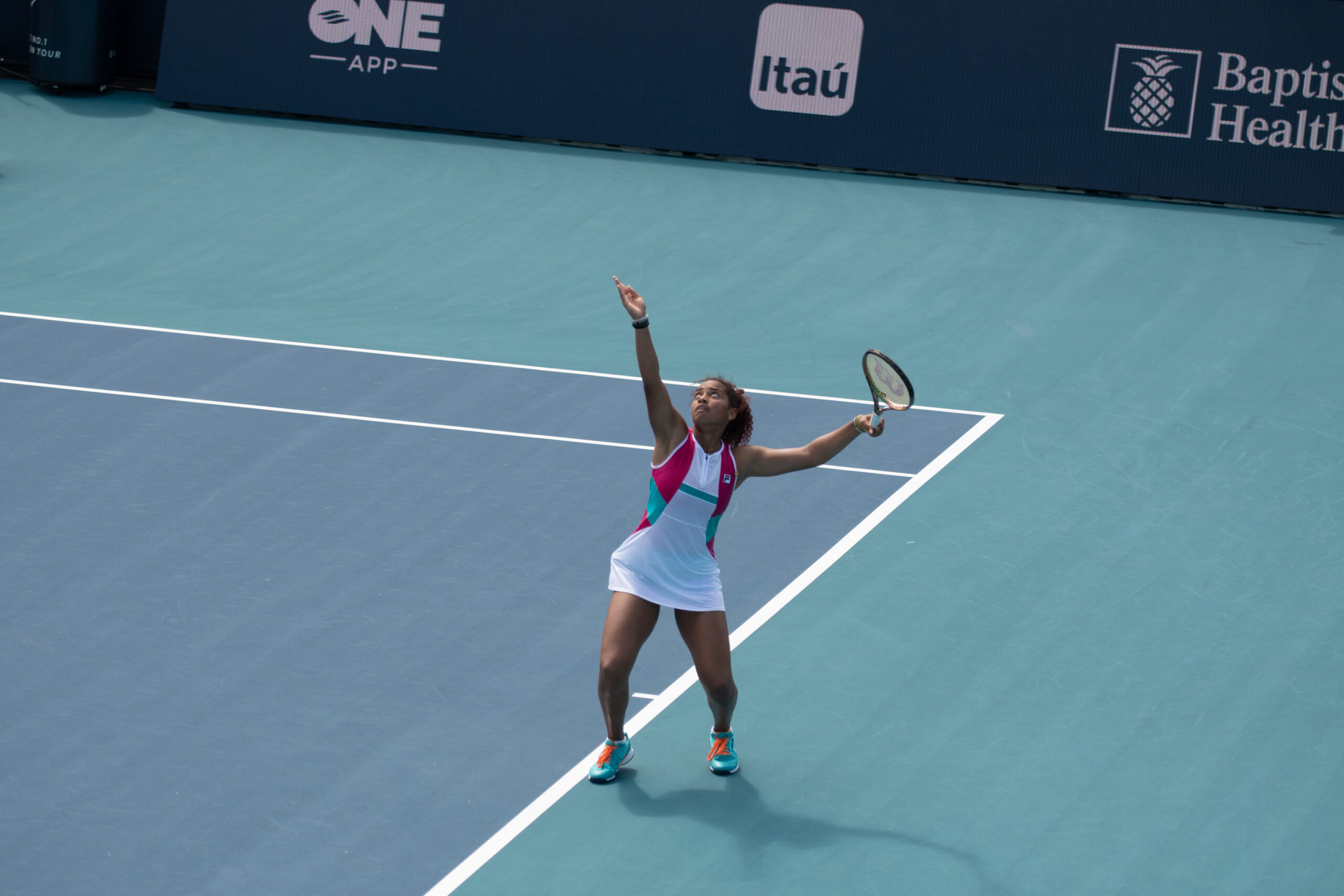 Among the list of athletes include US Open Junior and Australian Open Junior Champions, Record Breakers and History Makers
Miami Gardens, FL (March 14, 2023) – The Miami Open presented by Itaú announced today its remaining 22 wild cards for the 2023 tournament. The wild cards were given to the following players:
ATP Main Draw Wild Cards
103. Taro Daniel (JPN)
139. Zizou Bergs (BEL)
171. Juncheng Shang (CHN)
188. Emilio Nava (USA)
WTA Main Draw Wild Cards
127. Erika Andreeva
154. Ashlyn Krueger (USA)
163. Brenda Fruhvirtova (CZE)
187. Robin Montgomery (USA)
194. Victoria Jimenez Kasintseva (AND)
220. Alexandra Eala (PHI)
270. Hailey Baptiste (USA)
ATP Qualifying Wild Cards
209. Benoit Paire (FRA
276. Abedallah Shelbayh (JOR)
419. Martin Damm (USA)
785. Learner Tien (USA)
1238. Alexandr Blockx (BEL)
WTA Qualifying Wild Cards
128. Emma Navarro (USA)
140. Heather Watson (GBR)
182. Fernanda Contreras Gomez (MEX)
197. Storm Hunter (AUS)
199. Katherine Sebov (CAN)
280. Priska Nugroho (INA)
It was announced earlier this month that 2020 and 2021 US Open champions, Dominic Thiem and Emma Raducanu also received wild cards for the Main Draw.
The 2023 Miami Open presented by Itaú will take place at Hard Rock Stadium, March 19 – April 2, 2023. The tournament's Qualifying matches begin on a Sunday this year, for an unprecedented 15 days of tennis for fans to enjoy, making the tournament the largest Miami Open yet. It was also announced last week that the tournament will host "The Final Set Concert Series presented by Stella Artois" which will feature Afro-Cuban Funk artist Cimafunk on Friday, March 31 following the Men's Semifinal match, and the legendary R&B band Kool & the Gang on Saturday, April 1 following the Women's Finals.
Daniel, 30, is the elder statesman among the wild cards, having surged in the rankings following a quarterfinal in Acapulco. Shang, the 2021 US Open junior finalist, was just 17 in January when he qualified into the Australian Open and reached the second round, becoming the first Chinese man to win an AO match. Nava, 21, reached the 2019 junior finals at both the Australian Open and US Open. The 23-year-old Bergs owns four career Challenger titles.
A 15-year-old, Fruhvirtova made her pro debut as a qualifier at January's Australian Open. Eala, 17, won the 2022 US Open junior title while Montgomery, 18, was the 2021 winner in both singles and doubles, which she claimed with fellow 18-year-old Krueger. Andreeva, who is also 18, was the French Open junior runner-up in 2021. Kasintseva, the 2020 Australian Open junior winner, is 17 and the first player from Andorra to play on the WTA Tour. Baptiste, 21, is a three-time winner on the ITF circuit.
Blockx, 17, is seeking his ATP Tour debut just weeks after winning the Australian Open junior title. His opponent in that final was Tien, who made his pro debut at last year's US Open at the age of 16, making him the youngest to play the event since 2005. Damm, 19, reached No. 3 in the junior rankings and is son of two-time Miami Open doubles runner-up Martin Damm. Last month Shelbayh, a 19-year-old former Florida Gator, became the first player from his country to reach a Challenger final. Paire, 33, is a three-time ATP title winner who has reached the Miami Open third round on three occasions.
The 19-year-old Nugroho won five ITF titles in 2022. Earlier this month the 24-year-old Sebov won her third career ITF title. Contrares Gomez, 25, was an All-American at Vanderbilt. The 28-year-old Hunter was the 2022 US Open mixed doubles champion while Watson, 30, owns four career WTA titles. Navarro, 21 and a three-time winner on the ITF circuit, claimed the 2021 NCAA singles title while playing at the University of Virginia.
The wild card entrants join an already impressive lineup of the top tennis players in the world including 2022 Miami Open champions Carlos Alcaraz and Iga Swiatek, 2023 Australian Open winner Aryna Sabalenka, and other standouts and fan favorites including Coco Gauff, Stefanos Tsitsipas, Jessica Pegula, Casper Ruud, Taylor Fritz, Ons Jabeur, Belinda Bencic and more.
The Miami Open presented by Itaú will be bigger and better than ever before in 2023. The festival atmosphere and complete entertainment experience that has made this iconic event the place-to-be in March will be back with a bang as guests enjoy the best that Miami has to offer, including amazing culinary options, music, and artwork by top local artists. The Stadium Court within Hard Rock Stadium returns and the revamped site will include new infrastructure, and more green space where fans can relax when taking a break from the great tennis action.
For more information and the latest news, follow us at @Miami Open on Instagram, Tik Tok and Twitter and @MiamiOpenTennis on Facebook.