University of Miami Men's Tennis Sweeps Clemson at Hard Rock Stadium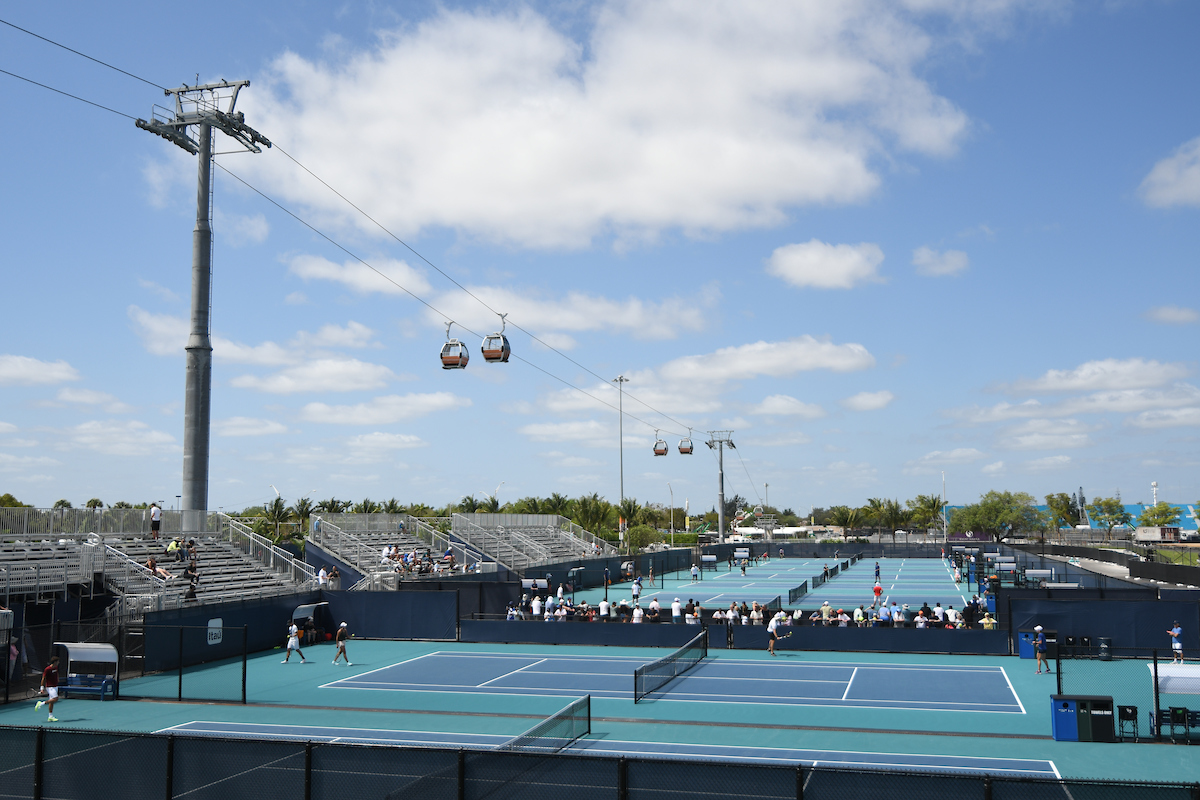 Playing on the Miami Open practice courts, Hurricanes have won their 4th match in a row  
by Daniel Perisse
Miami Gardens, FL (March 31, 2023) – The University of Miami Men's Tennis team has defeated Atlantic Coast Conference (ACC) rival Clemson 7-0 this Friday playing on the Hard Rock Stadium practice courts, as part of this Friday's schedule at the 2023 Miami Open presented by Itaú.
This was the Hurricanes' fourth win in a row, three of which in ACC play. Miami has a record of 11-6, and 2-4 against conference opponents, while the Clemson Tigers are at 10-8 and 1-5 facing conference rivals.
The Hurricanes soon had the 1-0 lead with two doubles victories: Fifth-year senior Franco Aubone and graduate student Dan Martin defeated Clemson's Ryuhei Azuma and Matt Pitts, 6-2, on court two, while sophomore Martin Katz and freshman Antonio Prat similarly recorded a 6-2 win on court three.
In other rubbers, Katz doubled Miami's lead with a 6-4, 6-2 victory on court three, followed by a 6-4, 6-2 win by graduate student Leo Bierbaum at the fourth singles rubber. Aubone clinched the match for the Hurricanes on court six, taking down Clemson's Trey Stinchcomb, 7-5, 6-3.
Martin recorded his 10th singles victory of the spring, defeating Azuma, 6-4, 7-6(7), at first singles to give Miami a 5-0 lead. Both Prat's and freshman Nacho Serra Sanchez's matches were best of three sets, with both Hurricanes winning. Prat obtained a 6-4, 4-6, 7-5 win on court two, while Serra Sanchez prevailed, 7-5, 4-6, 6-2, on court six.
Next for the Hurricanes is the Georgia Tech Yellow Jackets, next Sunday, at 12 p.m. at the Neil Schiff Tennis Center, in Coral Gables.