Miami Open Ballpersons
The 2024 Miami Open presented by Itaú is gearing up for another incredible event, while also the place to be highlighting the best tennis players in the world, and accompanied by the best in food, fashion, music, and entertainment.
This year's tournament will take place from Sunday, March 17th – Sunday, March 31 at Hard Rock Stadium and we are looking to gather the best Ballperson team in tennis!
The support and dedication of our more than 400 Ballpersons is what makes the Miami Open one of the world's premier sports entertainment events.  If you are enthusiastic, hardworking, love tennis and are looking for an experience you will never forget, then we want you to be a part of our team!  After all, there is no better seat than being on the court working directly with the players!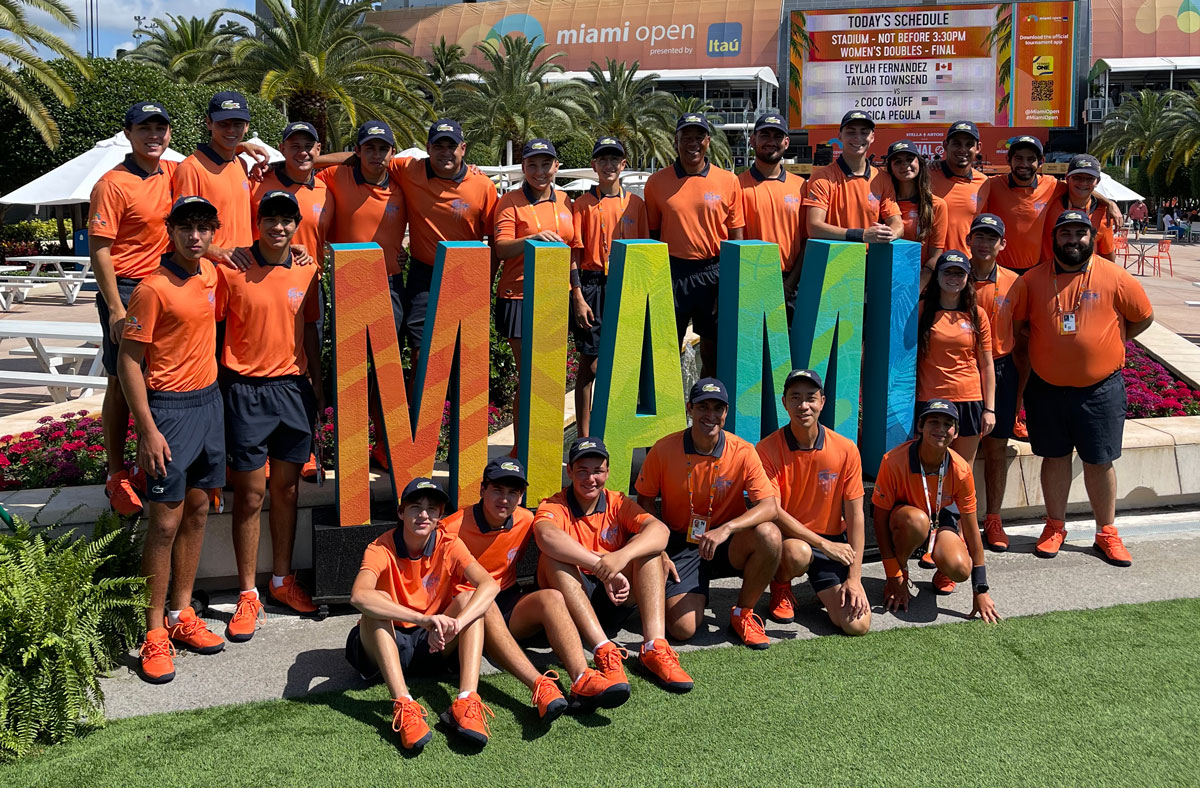 As a Ballperson you will receive the following benefits:
Lacoste Uniform
Attractive Lacoste uniform including 2 t-shirts and 2 shorts for men or 2 skirts for ladies. Everyone also receives a jacket, hat, 2 pairs of socks, wristbands and SHOES.
Complimentary Tickets
Ten (10) stadium tickets for family and/or friends as follows:
Ballperson's Party
Ballperson party at end of tournament with music, food and prizes
Meal Allowance
Meal allowance for each shift worked, plus daily snacks & drinks ($20 for AM and $15 for PM shifts).
Free Parking
Free parking pass for the days you're working
Tournament Credential
Photo ID badge allowing you access into the Tournament during the days you work or are not working and want to watch
Post-Tournament Letter
Post-tournament letter stating you have completed at least 65 hours of volunteering as a Ballperson. In some instances, this may be used as community service.
Come and join our top ranked Ballperson program! I look forward to welcoming you!