Barty Returns to Second Miami Open Final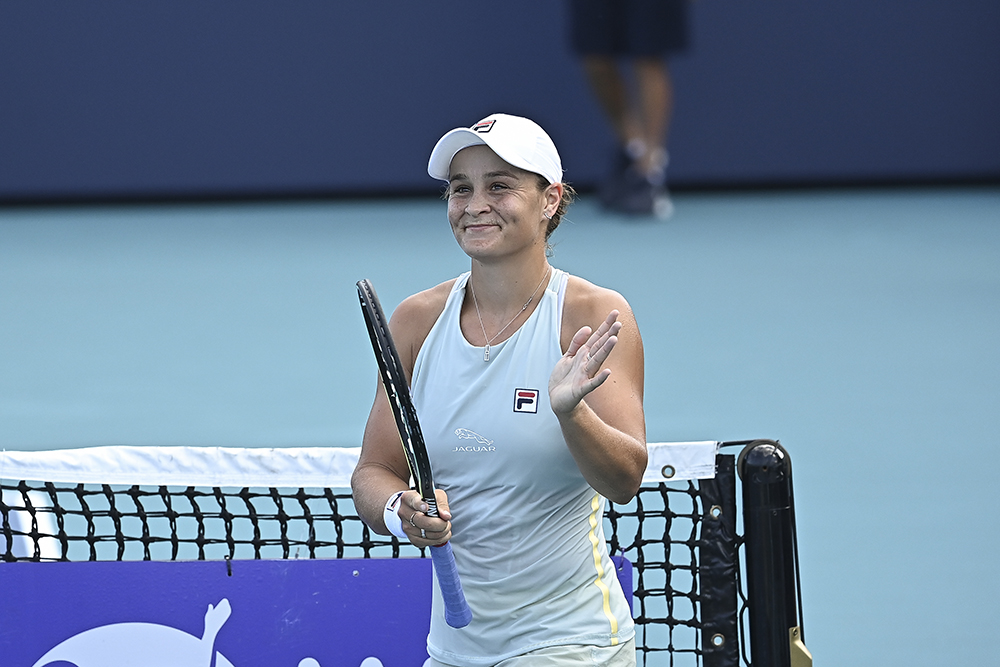 By Daniel Perissé
Ashleigh Barty did it again. The World No. 1 will have the chance to defend her Women's Singles title at the Miami Open presented by Itaú after beating Elina Svitolina 6-3, 6-3.
Besides returning to her second final and reaching a 11-match winning streak in the Magic City, today's result will also confirm the Australian with the No. 1 ranking at least for another month.
"It's really exciting. Obviously, that's the goal for any tournament you play, you always want to give yourself a chance to try and hold the title at the end. It's an exciting opportunity now that we're in another final here in Miami."
After surviving a match point on her way to the semis, today Barty did not have any problems with her game strategy. She broke Svitolina in the first, fifth and ninth games, not giving any chances to the Ukrainian.
Between sets, the Australian asked for a medical time-out to treat an abdominal injury. However, that did not prevent her from getting two breaks in the second set and clinching the result in one hour and 29 minutes.
"Yeah, each match that we have played I felt like it's gotten closer and closer. Now the head-to-head is very slowly starting to improve. Elina is an exceptional competitor. She will never give you a free point. She's proven that over an extended period. She's been a top-10 player for a very, very long time," said Barty about the 5-1 lead the Ukrainian had up until today.
Now for Barty is Greece's Maria Sakkari or Canadian Bianca Andreescu.
"Yeah, Maria obviously has had an exceptional week. She's one of the best movers out on the court. She's one of the girls who brings extreme physicality to the court. For Bianca, she's proven time and time again that she loves the big matches, loves the big tournaments, and has the game and the physicality to win them. Both matches will be different in their own right but no easier no matter which one it is."